You are here
Notice - Amendment of the Telecommunications Act, 2000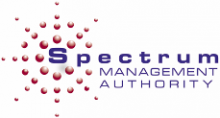 The Telecommunications (Amendment) Act, 2012 ("the Act") came into effect on May 24, 2012 upon assent by the Governor-General following approval of amendments to the Telecommunications Act, 2000 by the House of Representatives and Senate on May 1 and May 4, 2012 respectively.
The Act enables a modern legislative and regulatory framework to meet the requirements of a liberalized and converged ICT environment and facilitates optimal functioning of the telecommunications industry.    In respect of the SMA, the Act now explicitly recognizes as a condition of the issuance of spectrum licences, that the spectrum is to be used and operated in an efficient manner and in accordance with international best practices.  The Act also introduces several prescribed offences relevant to spectrum licensees whereby persons who commit such offences shall be liable on summary conviction in a Resident Magistrate's Court, to a fine not exceeding Three Million Dollars ($3,000,000.00) or to imprisonment for a term not exceeding one (1) year, or to both such fine and imprisonment.
Significantly, the Act provides the SMA with direct enforcement powers which includes the following:
(i) the application of fixed penalties to prescribed offences under the Act and Regulations made thereunder;
(ii) the issuance of orders (including cease and desist orders);
(iii) the option to petition the court for an interim injunction against licensees in default; and
(iv) provision for the suspension or revocation of a spectrum licence in several instances including breach of terms and conditions of the licence(s) and failure to pay the required fees.  
The Act follows from the Information and Communications Technology (ICT) Policy for Jamaica which was tabled in Parliament in April 2011 and builds upon the initial Telecommunications (Amendment) Bill, 2011 which was tabled in Parliament in November 2011.